Placed in the most celebrated tourist hotspot of Venice, that is, in Piazza San Marco, the Columns of Saint Mark and Saint Theodore are a sight not to be missed out. They couldn't, in fact, be overlooked, even by the visitors who, in a rush, would probably like to browse through the most important objectives of San Marco.
The imposing columns were actually brought from the city of Tyre upon the command of Doge Michieli, in 1125. The precious shipment initially consisted of three columns, but one of them was lost to the sea in the moment they were being unloaded. But things turned out, at least symbolically speaking, quite convenient: each of the two remaining columns was adorned such as to represent one of the two patron saints of Venice: Saint Theodore (who actually remained the patron saint of La Serenissima until the 9th century, when it was replaced with Saint Mark) and, of course, Saint Mark the Evangelist.
Thus, the statue of Saint Theodore was made of marble, but the place of the original was taken by a replica (the original being now showcased at the neighboring Doge's Palace). The statue of Saint Mark is more of a combination of sculptural elements. Thus, the tradition maintains the bronze lion (which is the symbol of Venice and of Saint Mark all the same), initially gilded, was brought from Persia (from Asia, in all cases) and then provided by the Venetians with wings such as to closely embody the standard image of the Saint Mark's winged lion.
Name:

Columns of Saint Mark and Saint Theodore (Colonne di Marco e Teodoro)

Address:

Piazza San Marco, Venice, Italy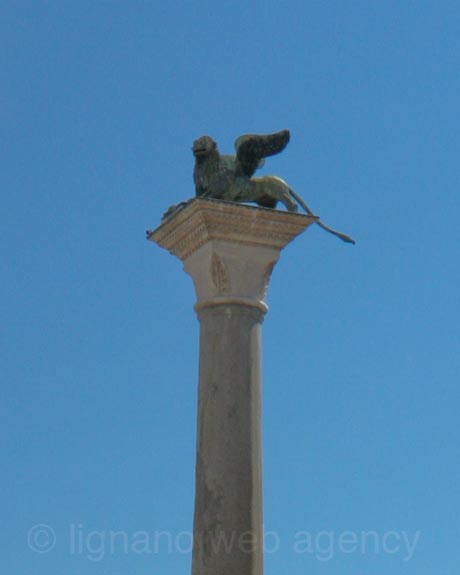 Column of Saint Mark in Piazza San Marco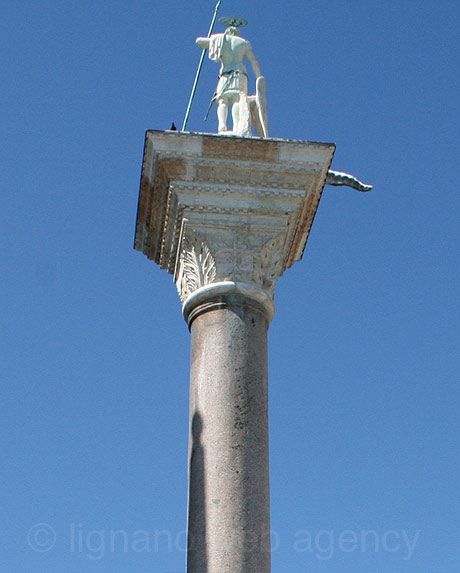 Column of Saint Theodore in Piazza San Marco